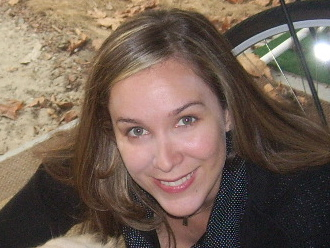 I am an Associate Professor and the Robert A. and Barbara L. Kleist Chair in Informatics in the School of Information and Computer Sciences and in the School of Education and School of Medicine at UC Irvine.  My research interests are in human-computer interaction, ubiquitous computing, assistive and educational technologies, and health informatics. I design, develop, deploy, and evaluate technologies to empower people to use collected data to address real human needs in sensitive and ethically responsible ways. In particular, I focus on vulnerable populations in their efforts to understand their own data and in the use of these data to provide them with necessary resources and services. Check out the STAR Group Web page for information on my research group. Here are some specific links for some of the most searched for work: autism technology, educational technology, health informatics, hunger and e-government, & identity and social networking. I direct the social and technological action research (STAR) group.
I am the Director of Technology Research at the Center for Autism and Neurodevelopmental Disorders and the Faculty Director for Civic and Community Engagement at UCI. I currently co-direct UCI site of the Intel Science and Technology Center for Social Computing.

I am affiliated with the Laboratory for Ubiquitous Computing and Interaction, the Center for Autism Research and Treatment, the Center for Ethnography, the Center for Biomedical Informatics, the Center for Research on Information Technology & Organizations, the California Institute for Telecommunications and Information Technology, and the Institute for Genetics and Bioinformatics.  I am a fellow in the University of California Center for Collaborative Research for an Equitable California. My research in autism and technology has enabled me to serve as Director of Technology Research at the Center for Autism and Neurodevelopmental Disorders of Southern California and Chief Technology Officer for Tiwahe Technology. I am an alumna of the School of Interactive Computing at Georgia Tech. I also love to make cakes.
Research: You can download my full cv here.
Vice-Chair for Grad Affairs: If you need information on our graduate curriculum, please check out this website. If you still need information, make an appointment with me by email. You will make this easier on yourself if you check my schedule first.
Things I currently hope you will support, submit to, and/or attend:
For students: If you are already a student at UCI and are interested in working with me, please check out the STAR group web page and find a project that looks appropriate and interesting before emailing me. I do not under any circumstances pay undergraduate or Masters students the first quarter I work with them. In general, I expect students to commit to at least two quarters of research if you want to join our lab. I am currently particularly interested in recruiting students who want to work on technologies to support autism. If you are interested in applying to study as a graduate student in our department, please look at the information here.
Consulting: I am available for consulting on autism technology through Tiwahe.
Social Media: I tweet as @autismtech and @gillianrhayes. Here's why. I don't use LinkedIn very often. You won't find me on any other social media platform at the moment.
Open Access to Proposals: I will be maintaining an archive of my own funded research proposals online, along with the rationale for doing so here. Please check to see if you what you want is there. If not, it may be because a Co-PI has asked me not to share the work or for some other similar reason.